5.08.2010 | Cara Thien, Fundraising, Kili Gala, My Blog, Personal Trainer
As a way to relax after a long week, I booked myself an appointment for a massage with Laura at Better Still Day Spa. Best. Idea. EVER. I am SO relaxed. Laura really is fantastic… I can't wait to go back. I need a pedicure in the worst way.
Ali and I received confirmation yesterday from our Professional Mountain guide that he's on board to drag our butts up Kili. Ok, maybe he didn't say that exactly. However, he *did* tell us to go hike The Chief and The Grouse Grind more often. I think he's spying on us somehow. Thankfully he didn't mention anything about our post-hike snacks.
*ahem*
It's ok Mr. Kili Guide, we're going to be in GREAT shape when we get there, we promise!!
*coughNOPROMISEScough*
Speaking of being in shape, how about I reveal yet another raffle draw prize that will be available at The Kili Gala on June 5th?
Quick recap for those of you just joining us: Kili Gala on June 5th at the Ladner Community Centre (where the evil wonderful outdoor pool is) – a fundraiser benefiting the Delta Hospice Society and the Heart & Stroke Foundation. Tickets are $20 and can be purchased by contacting me through this site, or you can go to Open Space Yoga or Evolutions Hair Salon and purchase them there (cash or cheque only, please)… DJ, dancing, snacks, drinks, entertainment and a FABTASTICOUS raffle draw!!  100% of net proceeds go to charity, so come on out and have a great time for a great cause!
Ok… here we go…
The Kili Gala raffle draw will have three gift certificates from my FRIKKEN RAD personal trainer Cara Thien!
Yah, you heard me… THREE.
Cara is a dedicated, passionate and skilled trainer who knows exactly how to get you looking your best. She has her own in-home studio in Tsawwassen where she holds group training classes, does one-to-one personal training, and she also creates meal plans, on request, for clients that want to look and feel their best. She's the greatest. I mean it.
The gift certificates that she's donating are worth over $300, and even if you DID have to pay that amount, it's totally worth it. But hey, lucky for you, these prizes can be yours if your $2 raffle ticket gets pulled at the Kili Gala.
You want to get in shape for the summer?  This is your chance. Come to the Kili Gala on June 5th, and throw some raffle tickets into the draw for this really, really, really… ummmm… really, really smashtastic prize.
THANK YOU, CARA!!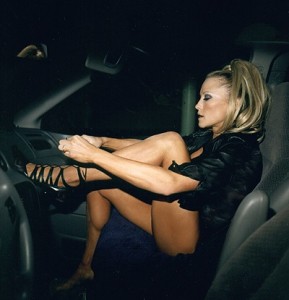 (I totally love this photo of Cara, don't you??)