9.12.2010 | My Blog
I was going to do a nice fat blog post for you today, but I got a little tied down and couldn't get to the computer until now… so, I thought I'd toss up some photos for now.    🙂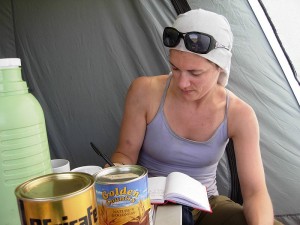 First things first, I wanted to make sure that you all knew that I kept a journal of my adventure. I wrote in it a lot. Mostly so that I could remember what actually happened, as opposed to stuff I may have just made up in my head.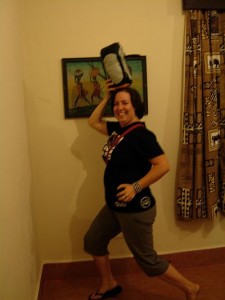 Second, you all should know that Ali is a nut.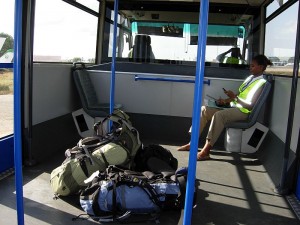 Oh, and here's the baggage check-in at the Dar es Salaam domestic airport terminal (we were flying to Kilimanjaro International Airport). We walked to the desk, got a hand-written check-in, and put our bags on the floor. They were then put on a little cart. The cart was then wheeled to a bus. We then walked to the same bus. Baggage and people were dumped unceremoniously on the bus. Bus then raced down the tarmac and chased the plane that was already in mid-taxi. Plane stops, baggage and people were dumped unceremoniously on the plane. Take off. I love Africa.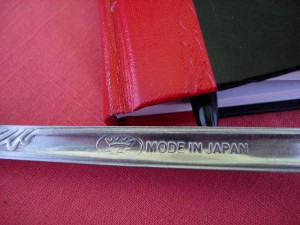 I'm not sure this is quite as funny as I found it to be at high altitude.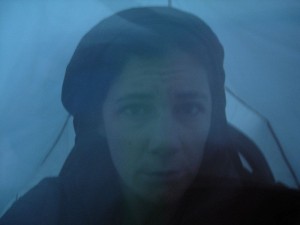 Camping isn't funny at ANY altitude.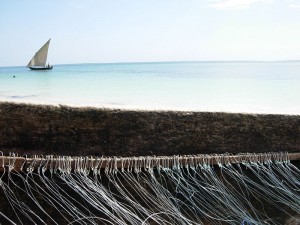 Hooks in an abandoned boat on the beach in Kendwa, Zanzibar.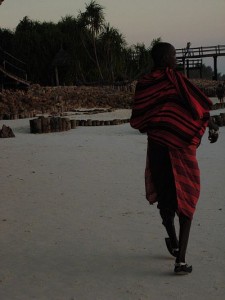 Maasai man walking on the beach in Zanzibar.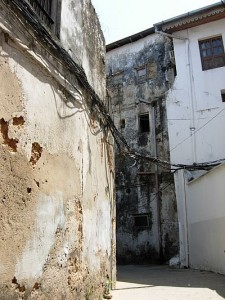 Power line set-up in Stonetown, Zanzibar.
Typical Stonetown building. I loved Stonetown, and I'd love to go back again soon.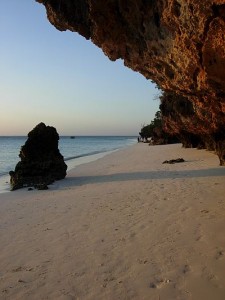 Kendwa beach, Zanzibar!
Ahhhhhhh, yes. Life is rough in Zanzibar…
Next time: Day Three – from Shira 1 to Shira 2!